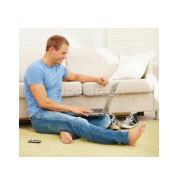 For years drivers here in NY State have been able to attend a Defensive Driving Course to lower their car insurance cost and to reduce points on a driver's license. But for many, spending 6 hours in a classroom setting was too much of a hassle.
Great News!! The NYS Insurance Department has approved ONLINE Defensive Driving Courses. In the comfort of your own home and at your own pace, you can take the course over the internet and receive the exact same benefits!
The ONLINE course costs only $24.95 and once you register and pay for the course, you'll have 30 days to complete the 6 hour course: You don't have to complete the course in 1 session. Instead, you can go at your own pace and sign in and sign out, at your leisure.
Just send us the course completion certificate and you'll immediately lower your car insurance cost!
Each PRINCIPAL  driver that completes the course will receive a 10% annual car insurance savings (on liability, no fault and collision premiums) on the car they drive for THREE years!